This page contains an overview of all conversations you're involved in.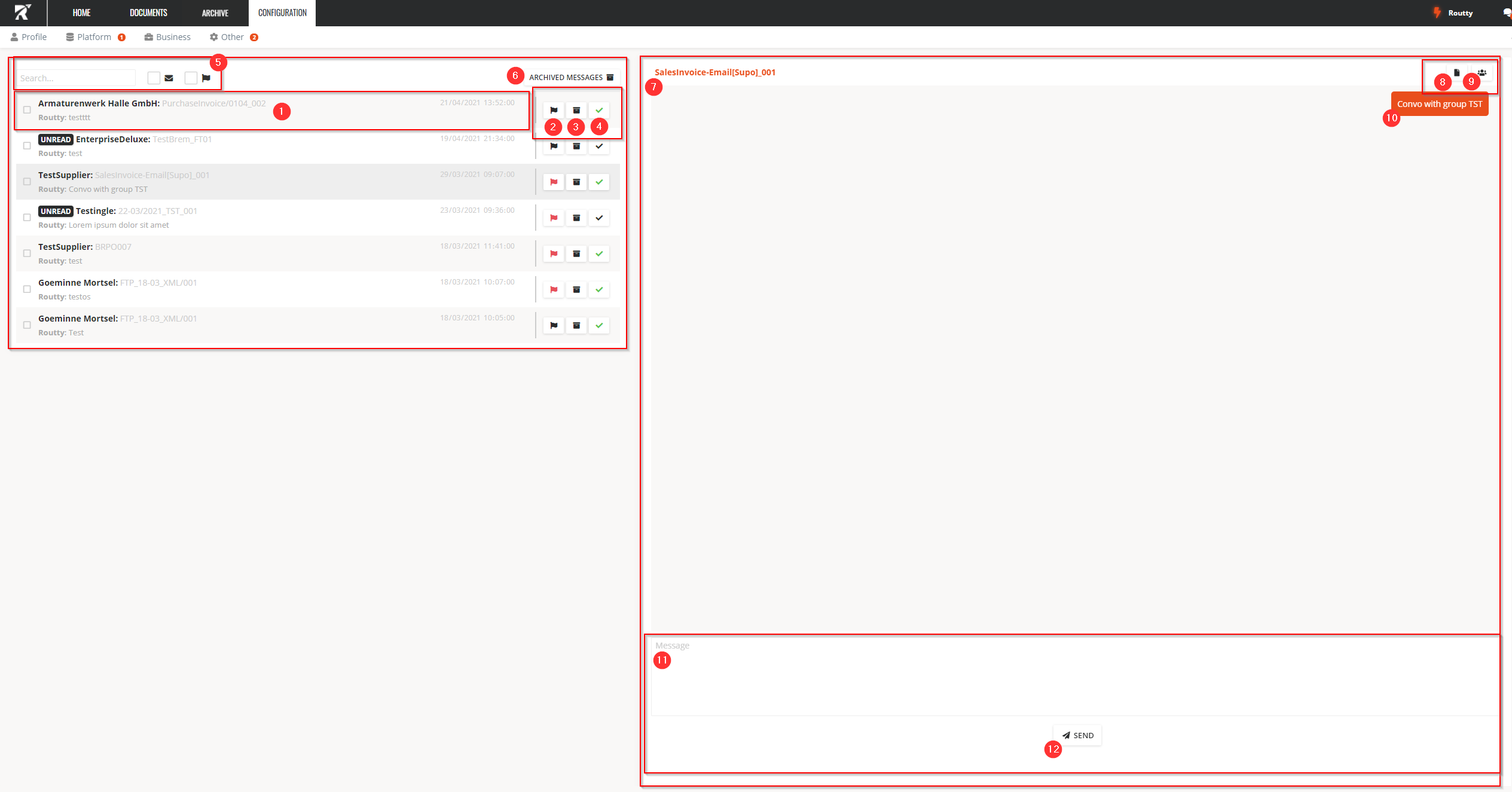 On the left side, an overview of all conversations is presented. It is possible to:
open a conversation (and display all messages in this conversation on the right) (1)

flag a conversation (when deemed important, or when follow-up is needed) (2)

archive a conversation (when you no longer need to see the conversation in this view) (3)

change the read/unread status of a conversation (4)

filter in conversations (5) This filter will search for a word in a conversation, only show unread e-mails or will only show flagged conversations
These functionalities are further discussed in Consult your inbox.
On the right side, an overview of all messages within a conversation is shown with the following options:
go straight to your document, wherever it may be in the flow (7)

open the linked document in a pdf viewer (8)

invite new users to participate in this conversation (9)

hover over a message to see the timestamp when this message was sent/received (10)

type in a new message (11)

send the message (12)