When opening a document, this document is locked for other users. This means that other users can not edit the document you are editing. All the input fields and buttons in a locked document will be disabled except for conversations and comments.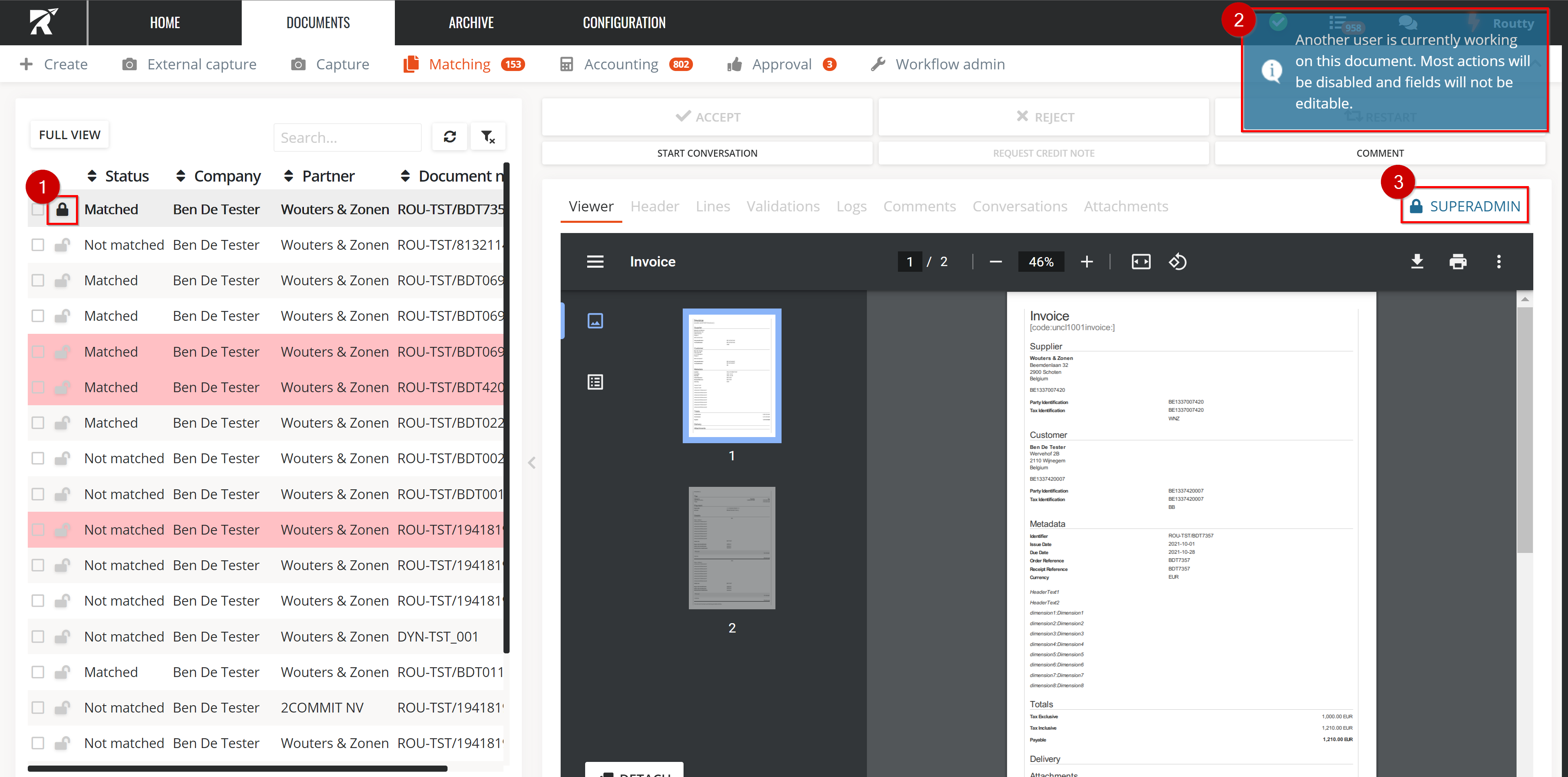 The lock status of a document can be recognized by the lock icon in the list

A document that is unlocked:

A document in use by the current user:

A document in use by a different user:

When opening a locked document, the user gets a notification that this document is already in use

You can always see who's currently working on a document and the owner of the lock
It's also possible to overwrite locks. By default this is only available in the workflow admin screen.
Any user that has access to this screen and can access documents here automatically overwrites a lock from another user whenever they click on a locked document.